Where We Are
Ward, Marlborough, New Zealand
The Boundary Rider vineyards are situated north of the Ward township on the southern edge of the Marlborough appellation. A previously unexplored sub-region of Marlborough viticulture, Ward offers all attributes of the Awatere Valley and more.
Amongst the surrounding hills and mountains lie the Boundary Rider vineyards, positioned on a north facing terrace, suspended high above the Flaxbourne River. This unique location provides the vineyard with maximum sunshine hours during the day and consistently cool nights. Cold air slips off the mountains during the night and across the vineyard, protecting from frost.
While we have diversified with the planting of the vineyards, we have not forgotten our roots and the majority of the 1000ha property is still farmed with sheep and cattle.
---
Who We Are
Locky Taylor & Ally Avery
DIRECTORS
Born and raised on neighbouring farms, separated by a natural mountain boundary, it wasn't until a trip home after traveling overseas, that we finally met. Some months later, the romance budding, we began our life together.
The Taylor Family
2009 represents 90 years, of the Taylor family owning the family farm in Ward. Locky's grandfather Thomas Taylor in partnership with his brother George purchased the property in 1919. Originally part of Flaxbourne Station, New Zealand's first large scale sheep station.
Before the introduction of wire in the 1860's boundary riders rode horses along the hills keeping stock inside their properties. Today, the remains of one of the original boundary riders' huts can still be seen, on the saddle between the Taylor & Avery properties.
In the middle terrace vineyard, an old oak tree stands. Planted in 1922 by Thomas, it is a constant reminder of the generations before us. The seal on the Boundary Rider label represents this tree and the family connection with the land. Trees are planted every year for the benefit of future generations. Tamati, Locky's son is the 4th generation member of the Taylors.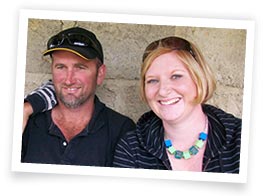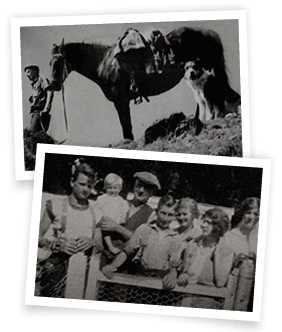 Contact Us
Boundary Rider Wines Ltd
Postal address:
PO Box 122, Ward 7248
Marlborough, New Zealand
Physical address:
Glenake Road, Ward 7248
Marlborough, New Zealand
Mobile:
+64 21 46 86 77 (Ally)
+64 27 600 50 65 (Locky)