Sustainability
Sustainability is like a three legged stool; to be sustainable we need to consider social, environmental and financial aspects of our business. Without one aspect being looked after, the stool will topple over, and we will not be sustainable.
Sustainability has a strong family connection. Ally's father, Doug Avery was the chairman of the team who achieved the Green Ribbon award in 2008, for the Starborough Flaxbourne Soil Conservation project. We look to Doug as a leader and a mentor in this field, and strive to enhance the property's sustainability from every angle.
We believe our responsibility lies not only within the grounds of our own property, but within the whole community. We have allowed and actively encouraged the collection of seeds from the only lowland, dryland totaras in New Zealand that grow on the property. These seedlings now grow throughout the Marlborough region, contributing to natural enhancement. Locky's father Jack is integral in this project.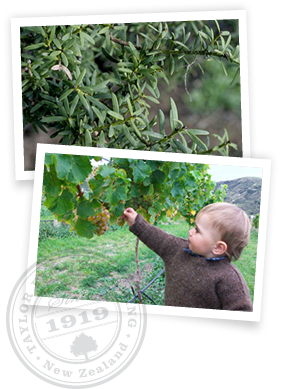 Contact Us
Boundary Rider Wines Ltd
Postal address:
PO Box 122, Ward 7248
Marlborough, New Zealand
Physical address:
Glenake Road, Ward 7248
Marlborough, New Zealand
Mobile:
+64 21 46 86 77 (Ally)
+64 27 600 50 65 (Locky)